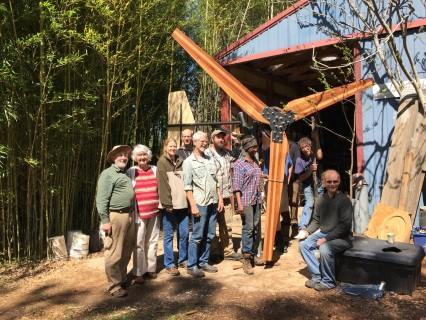 Join Dan Bartmann and the Deborah Amaral for 6 full days of wind turbine building At the Handy Village Institute in Saxapahaw, North Carolina, March 19-24, 2018!
Registration and more information HERE
Make a Small Wind Turbine from Scratch
This is an excellent opportunity for participants to learn a variety of skills. The turbines we build are ideal for those who are interested in building their own wind power systems from scratch for fun, to save money, or for generating power in the developing world. Some time will be spent each day in lecture learning about electricity, homebrew wind turbines, wind energy, wind turbine design, towers, wind site assessment, and wind systems.

Who should attend? Homeowners, farmers, engineers, students and educators interested in:
Building their own wind turbines
Working in the wind energy field
Learning about wind turbine design and construction
This is an intensive class, so expect to be exhausted after each all-day session.