We appreciate the help our sponsors give us, both in the form of renewable energy equipment for our hands-on classes that we could not otherwise afford to invest in, and in their fanatic dedication to developing new products that the renewable energy industry actually
needs and wants.
That said, we adhere to strict ethical standards regarding our sponsors, including (but not limited to):
Full disclosure: In all of our classes, websites and other publications, we will make clear exactly what our relationship with the sponsor is.
Real-world testing: We will not accept sponsorships from any company whose products we have not actually tested. The products we test must meet our high standards of performance and technical support from the company.
No cash for sponsorships: We do not accept monetary compensation for sponsorship links. If you would like to advertise on Otherpower.com, you can do so via Google AdWords, or Contact Us for more information on targeted advertising. We strive to strictly differentiate sponsorship links from paid advertisements.
Ongoing relationships: We look at sponsorships as win-win relationships between manufacturers who are developing and testing innovative new products, and renewable energy educators and students who will be using those products in the real world. We require both ongoing relationships and top-notch technical support from our sponsors.
---
If you are interested in becoming a sponsor of our classes, please
Contact Us
for more information.
---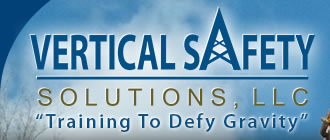 Wind turbines and anemometers don't do anyone much good down on the ground, but the towers on which to fly them high are dangerous things. Tammy Stoner, the proprietor of
Vertical Safety Solutions
knows how to teach you - and your whole staff - how to be safe while defying gravity. Our staff are all OSHA certified by VSS. Before you ever set foot on a tower, we recommend that you take her classes too!
---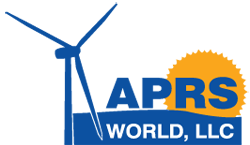 APRS World provides innovative data acquisition systems for a variety of renewable energy applications, with high accuracy and moderate price point. What we like best about them, though, in addition to their friendly and expert customer support, is customization -- you can certainly purchase a turn-key logging anemometer package (for example) to monitor wind speed, but it takes only a quick phone call or email to get a customized logging system that links your time-stamped wind data to real-world performance data from your wind turbine or other energy generation application. We haven't yet heard of anything APRS World
can't
build for you in data acquisition and power management, and because of the modular structure of their products, such custom applications are surprisingly affordable. Also, they are really, really nice folks! And all of their products are designed and built in the USA. They are very supportive of do-it-yourselfers, and you don't need a doctorate in engineering to communicate with their tech support department. They even return phone calls, and emails. Promptly in fact.
---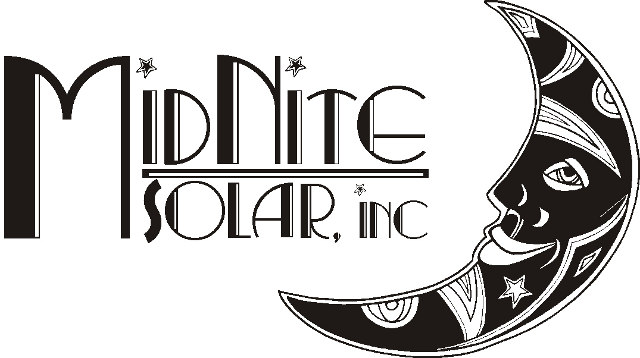 Midnite Solar has quietly made a huge impact on the renewable energy industry over the last few years, designing and building power management equipment that not only simplifies and streamlines renewable energy installations, but provides electrical and fire safety features above and beyond what's required by the NEC (code), often before such features are even required by code. Their new product, the Midnite Classic charge controller, is an industry first, providing MPPT control of wind and hydro turbines for off-grid battery based power systems (until now, MPPT control of turbines was only available for direct grid-tied systems). Even better, Robin, boB, Ryan and their dedicated staff have no fear at all of working with do-it-yourselfers--they have been beta testing (for over a year now) their new Classic controller with the same home-brewed wind turbines we build during our Wind Turbine Design and Construction classes. They even return phone calls, and emails. Promptly in fact. (you may notice this is a re-occuring theme here on this page). Really, really nice folks.
---

Etesian Technologies has developed an innovative line of logging anemometers -- they are wireless and self-powered! So there's no need to run power to the base of the tower, or LAN cable up the side of the tower. They are extremely nice folks with great tech support, and their anemometers are rugged and easy to implement. Their logging software is free, and their products are pro-grade.
---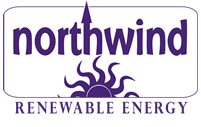 If you see a gorgeous PV array, wind turbine or solar hot water system in central Wisconsin, there's a good chance that our friends at Northwind in Stevens Point, Wisconsin designed and installed it! Craig, Josh, Karl and their entire staff are extremely supportive of our classes -- our Wind Turbine Design and Construction class for the Midwest Renewable Energy Association is held at their shop each year now, and they really make us feel like Stevens Point is our "home away from home" for the entire 3 weeks we spend in Wisconsin every year, teaching.